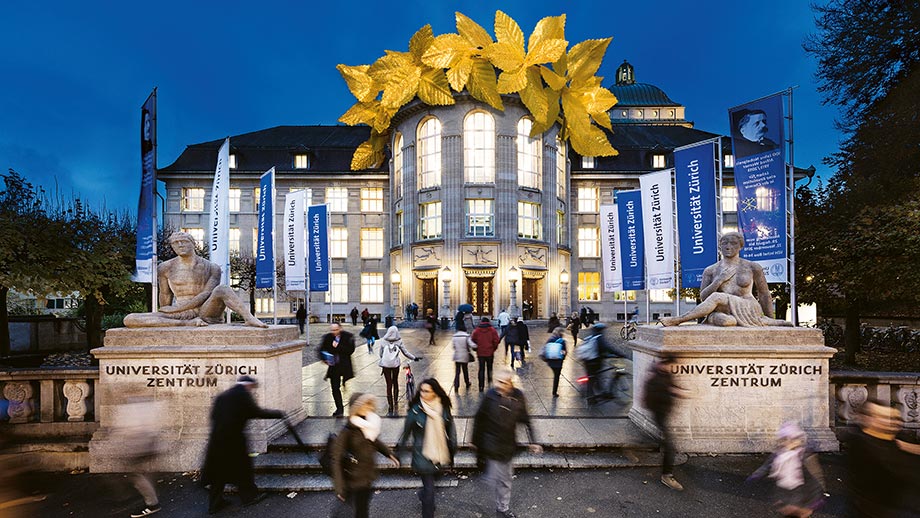 Accolades for Teaching
The University recognizes outstanding members of its teaching staff
At this year's "Tag der Lehre" (Day of Excellence in Teaching), UZH is paying tribute to three members of the teaching staff with the special Golden Teaching Award (Goldene Lehr-Lorbeere). The prize, which is being awarded for the first time, will be presented to Professor Caroline Maake (anatomy), Professor Thomas Gächter (law) and Doctor Guido Gefter (Japanese studies) on 30 October. It will be presented in addition to the traditional teaching award. The members of the teaching staff were nominated by students for their outstanding teaching in recent years, and their recognition underscores the diversity of good teaching at the University. "We want this additional award to set an example and to show how important inspiring teaching is," says Gabriele Siegert, Deputy President of UZH and Vice President Education and Student Affairs. The one thing that all the prizewinners have in common is a passion for their subject. However, the means and methods they use to impart the subject matter vary by discipline.
Sought-after Teaching Fund
The University offers funding through its competitive and strategic Teaching Fund to develop innovative teaching projects and try out new ideas, explains Hannah Lora Freeman from the Teaching Fund team. Since the first call for proposals for the Teaching Fund four years ago, it has supported 45 projects – ranging from the web application that brings statistics to life using height data, to the interactive eLearning tool and Serious Moral Game on medical ethics issues. In this edition, we present the three award-winners as well as four projects that highlight the scope of new teaching ideas. It is an encouraging sign that Teaching Fund grants are in high demand and instructors are submitting many high-quality projects. The flip side is that due to limited resources, not all proposals get funding. For Freeman, this interest in the Teaching Fund reflects the innovative mindset of members of the teaching staff and how committed they are to new teaching models – which is entirely consistent with the University's strategic principles that stipulate research-based teaching of high didactic quality. "We systematically promote new and forward-looking innovations in our teaching," says Gabriele Siegert. This results in diversity and lively exchange. And this marketplace for teaching ideas benefits both teaching staff and students.
Prizewinners
Teaching Fund Projects
Daniel Ursprung Telling Stories through Maps
Yonca Krahn Switzerland for Incomings
Kaspar Staub Living Statistics Online Tool
Tobias Eichinger Ethics in Medicine